This is my blog featuring the houses and community lots I have available for download. Please feel free to comment.
Saturday, August 2, 2008
For the last few months there has been a challenge on
MATY
in
Planet K 20X6
called "EAxis House of Fail." Basically, every month a house that came with the game is chosen for its crappiness, and people rebuild it, keeping the original outside walls. The idea is to turn it into a nice looking, playable home.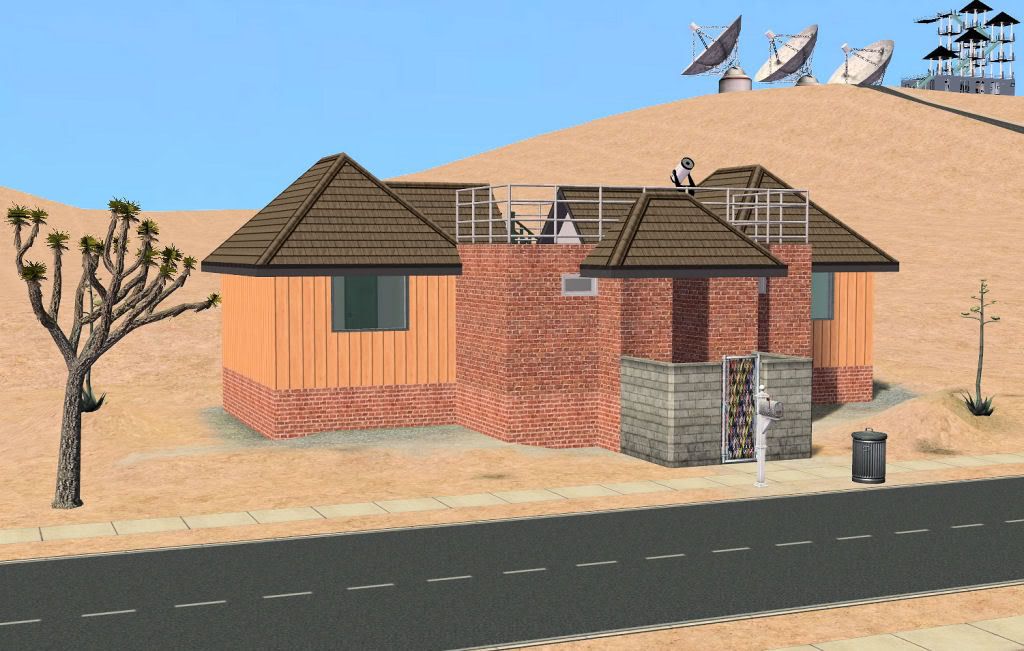 So here is August's challenge house. If you've ever played Strangetown, you may have seen this little vacant house. It is a little piece of crap. The long, narrow entrance is a death trap for your sims, and everything is all ugly on the inside with a bad floor plan. To top it all off, the edges of the lot are not even level.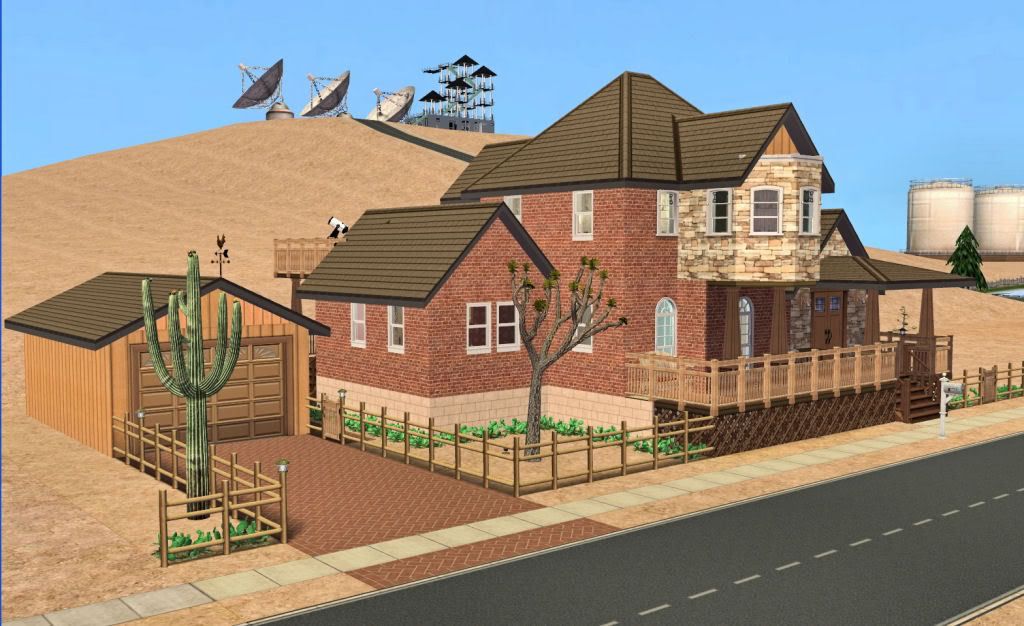 And this is my version of the same lot. Well, I actually took a lot of pictures of the original lot and rebuilt it just like the original, only I used a flat lot. Then I added on and changed it until I got this.


Read more »
Posted by

Twoflower
at 1:33 PM
0 comments

Links to this post
After I rebuilt the original Weasley Burrow because of the non-level edges issue I mentioned in my previous post, I discovered that with
LotAdjuster
it could be fixed. This is called Murphy's Law, but that's OK. So, I loaded The Basegame + University on my hubby's computer, fiddled with LotAjuster, and yada, yada, yada... the lot is now flat. So here are some original upload pics from when I put it on the exchange in July 2005, and apologize that they're small and can't be enlarged when you click on them:
Read more »
Posted by

Twoflower
at 1:19 AM
0 comments

Links to this post